In June we will complete the construction of the Podkarpackie Science Centre 'ŁUKASIEWICZ', which we are implementing as a "design and build" project. First visitors will see the exhibitions in December, after the Client has finished installing exhibits.
The futuristic shape of the centre resembling an orbit makes an extraordinary impression. It is a building with a volume of 40 thousand cubic metres and the total area of 7500 square metres. It is almost 20 m high at its highest point.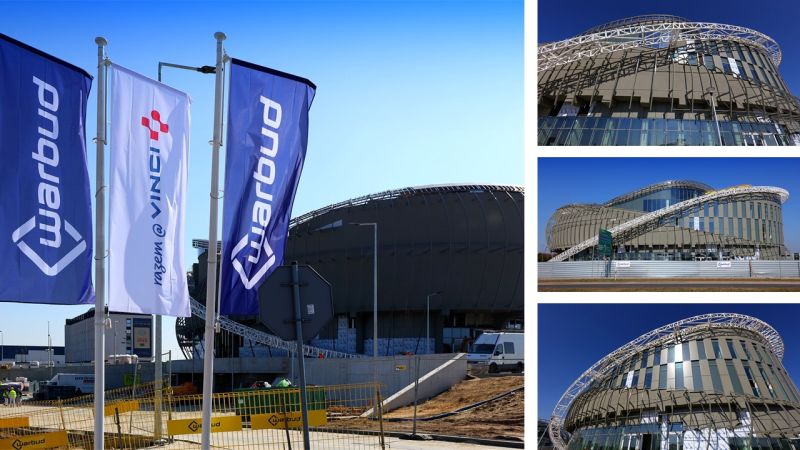 'From the very beginning, i.e. from the design stage, we have been working in close cooperation with Pracownia Projektowa F-11 design studio to make technical arrangements and establish material solutions. This is somehow inscribed in our formula of cooperation and works especially well in the current market situation in which we face problems related to the availability of building materials.' reports Mr. Maciej Kurowski, Site Manager from Warbud SA's East Region.
'One of the most demanding stages of the construction process was the assembly of the building's steel structure which has an elliptical shape. The difficulty here was primarily the arrangement of elements which make the final shape visually attractive. Each element of the structure is different and unique,' continues Maciej Kurowski. 'For me, both as an engineer and a resident of this region, 'ŁUKASIEWICZ' is an extraordinary project. It is distinguished not only by its shape - a futuristic and ergonomic shape. Its educational function is extremely important, it is supposed to inspire, develop people, encourage them to experiment, ask questions and seek answers to them. Soon, the inhabitants of Podkarpacie and guests from all over Poland will be able to experience it all,' Maciej Kurowski concludes his account.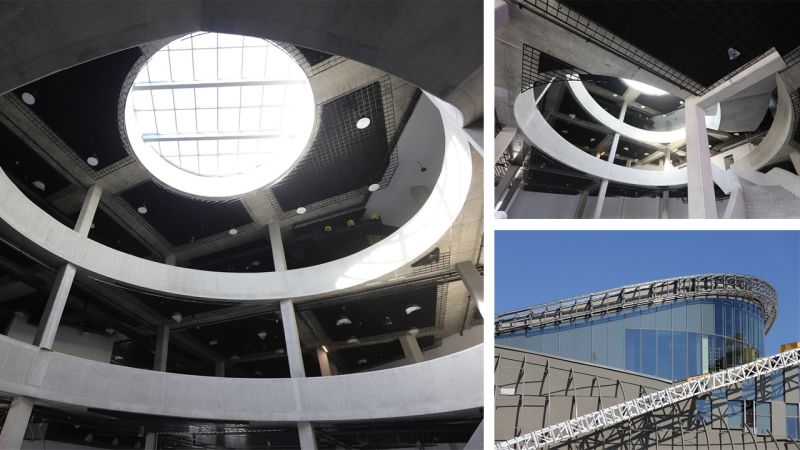 Podkarpackie Science Center ŁUKASIEWICZ is the second facility of this type in Poland, after Copernicus Science Center, which was also built by Warbud in Warsaw, which has been extremely popular for more than 10 years now among all age groups.