On a symbolic day, June 1, 2022, which is the International Children's Day, Poland's largest children's hospital built by Warbud in Poznań was officially opened. The hospital will be composed of three buildings connected by a glazed connector passage. It is one of the most magnificent children's institutions of that type in Central Europe. It has 354 beds for children and a complex of departments and specialist clinics, as well as a car park with 425 spaces. The hospital provides places not only for young patients, but also for their caregivers. Each room has a place to sleep for a parent, an individual bathroom and a sanitary facility. The construction of that child-friendly facility took over 3 years.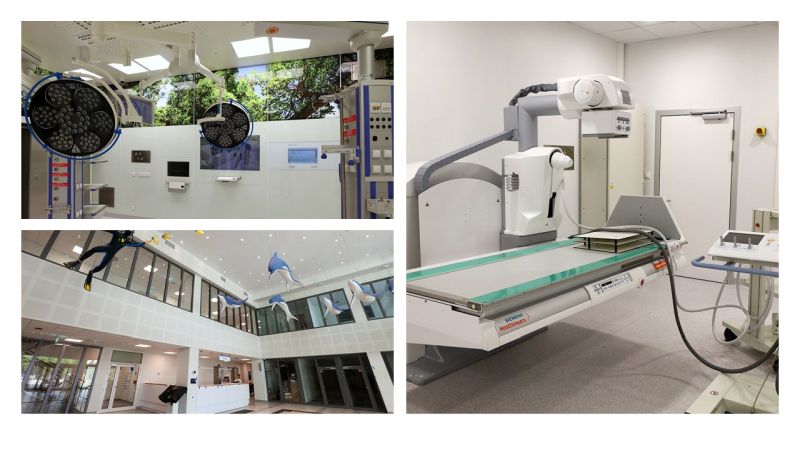 Over 100 invited guests appeared at the ceremony. There were members of the Polish Parliament, Senators, representatives of municipal and local government authorities, medical staff and journalists.
Warbud was represented by Mr. Nicolas Dépret, Chairman of the Board, who received a 3D model showing the symbols of Greater Poland, Mr. Dariusz Matulski, Director of the Public Procurement Division, Mr. Roman Jaskuła, Contract Director, Mr. Łukasz Blusiewicz, Contract Manager, Mr. Bartosz Rogoziński, Site Manager and Ms. Justyna Wojniusz, Works Manager.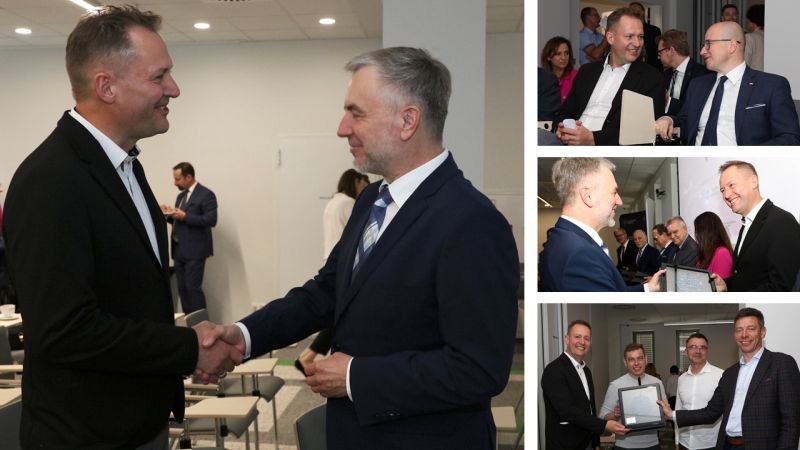 In his speech, Marshal of Greater Poland Region Mr. Marek Woźniak emphasized that the hospital is the most important development project in the history of the Local Government of the Region. While presenting data about the facility, he repeatedly expressed his appreciation to Warbud and thanked the company for cooperation.
After the official part, the guests could visit the facility. The spatial and functional design of the building is divided into two parts: bed departments and diagnostic, rescue and treatment departments, known as the "hot platform". The "hot platform", which is the heart of the hospital, consists among others of the Emergency Room - the only such facility in the region, intended only for children, as well as specialist clinics, an operating theatre with an intensive care unit, as well as an administrative and hotel part. The hospital also has a pneumatic mail system and an automated pharmacy - a robot which automatically distributes medications to patients.
The facility was designed by Industria Project from Gdańsk. Warbud engineers implemented the project using BIM technology.
The Facility in numbers:
Total area: 41 581 m2
Footprint: 5 978 m2
Number of floors: 7 (1 underground floor + 6 overground floors) and a technical floor on the roof made as a steel structure
550 employees at the peak moment of construction work