Warbud has concluded a contract with the Independent Public Clinical Ophthalmology Hospital in Warsaw. The contract was signed on 18 December 2019 by Warbud's CEO Mr. Jerzy Werle, CEO and Mr. Wojciech Gerber, Member of the Board, and on the part of the Employer by Professor Jacek P. Szaflik - Hospital Director, Mr. Wojciech Surowiecki - Deputy Director for Organization and Ms. Katarzyna Janiak - Chief Accountant.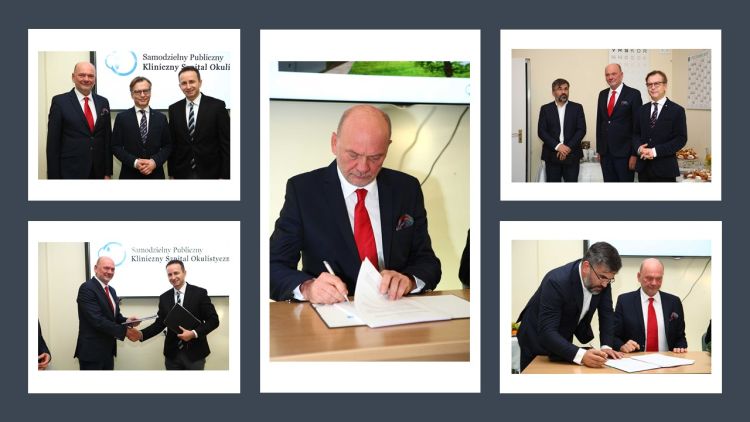 Contract execution, divided into two stages, will take place in two locations.
Stage 1 encompasses rebuilding work in hospital interior connected with the replacement and upgrading of passenger lifts in the former Children's Hospital at 24/26 Marszalkowska St. in Warsaw to allow operation of a temporary seat of the Ophthalmology Hospital. The adaptation work in the hospital covers the renovation of rooms on the ground floor and four floors.
Stage 2 consists in adding floors, expanding and rebuilding of the Ophthalmology Hospital at 13 Sierakowskiego St. in Warsaw and the rebuilding of the operating theatre with sterilization facility in the hospital building operated by the Employer, as well as repair and strengthening of the operating theatre and supply and installation of basic and medical equipment.
After completion of stage 1 of work the Employer will relocate the hospital from the present seat at 13 Sierakowskiego St. to the newly renovated building at 24/26 Marszalkowska St.
Employer: Independent Public Clinical Hospital of Ophthalmology
Floorage of Stage 1: 2851 m2
Floorage of Stage 2: 3992 m2
Total area of Stage 2: 5473 m2
Scheduled project duration: 31 months (Stage 1- 6 months, transfer - one month, Stage 2 - 24 months)