#Razemdlaszpitali - Polish VINCI Group companies provide meals to the medical personnel in the first line of battle against COVID-19
In the fourth and the last in this year edition of the action named #Razemdlaszpitali (together for hospitals) we provide free meals to the medical personnel in the first line of battle against COVID-19.
The coronavirus epidemic has impacted all aspects of our lives. It has had the greatest impact on the medical personnel. Our lives and health depend on their commitment, determination and sacrifice. In this difficult time all friendly gestures are of great importance. That is why we wanted again to demonstrate our solidarity with health service personnel. Warm and nutritious regeneration meals were distributed at the turn of November and December among doctors, nurses and paramedics working at the Infectious Diseases Hospital in Wolska Street in Warsaw. In this way Polish VINCI Group companies thank medical personnel and express their special gratitude for their commitment and heroism.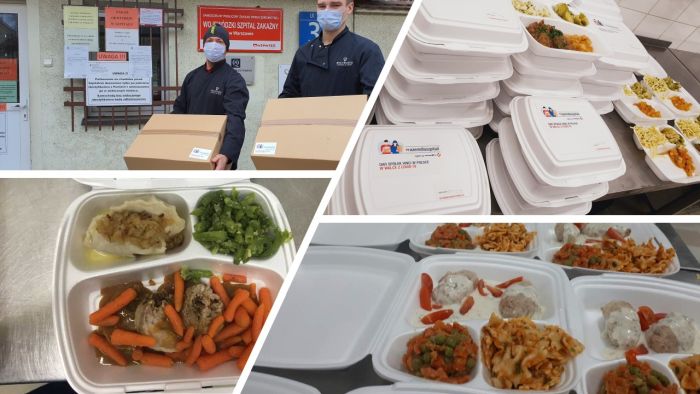 All charity events
Since March this year in our action #Razemdlaszpitali we have helped over 30 medical institutions all over Poland. Among them there are hospitals, medical centres and nursing homes. Our support consisted in providing them with personal protective equipment (face masks, gloves, face shields) and handing over six ventilators to hospitals in Warsaw, Kalisz, Szczecin, Gdańsk, Krakow and Bydgoszcz. On behalf of 12 VINCI Group companies operating in Poland, i.e.: Warbud, Eurovia Polska, ATEM-Polska, Menard, ETF Polska, Soletanche Polska, Calanbau-TPI, Freyssinet Polska, VINCI Facilities Polska, VINCI Immobilier Polska, Axians Networks Poland, Remea - the event was coordinated by Warbud Foundation - Warto Pomagać.