Skyliner skyscraper and Southern Warsaw Ring Road are among best construction projects of year 2020
On September 28, 2021, the annual Construction Project of the Year competition was resolved. In this year's edition, Warbud was honored with two gold statuettes for the construction of POW - Southern Warsaw Ring Road motorway project, section C, and for the construction of the Skyliner skyscraper in Warsaw's Wola district.
The podium was taken by Mr. Karol Puszerkiewicz and Mr. Piotr Pikuła - representing the site staff of the Centre Region (Skyliner), and Adam Zalewski, Jakub Wnęt, Ewa Chmielewska - Pytkowska - representatives of the Civil Engineering Division (POW).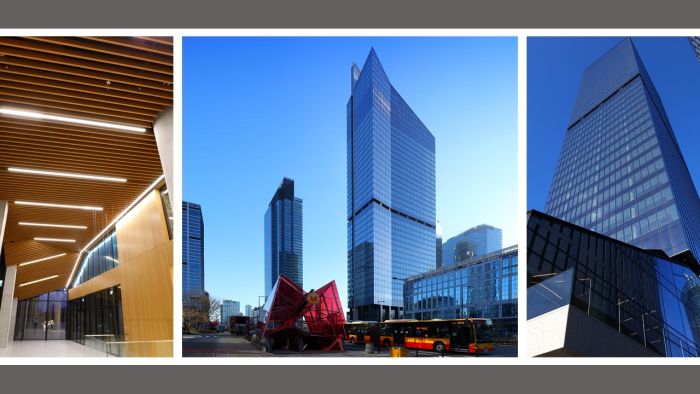 The "Construction Project of the Year" competition has been recognized by the industry for 3 decades. These awards are given by the construction industry society. And this is a demanding environment. Engineers are assessed by experts. Competition jury assesses the quality of the works, construction methods, building solutions and their technical complexity, organization of the construction process, project financing and the impact of the investment on the environment. Verification takes place throughout the year and consists of three stages.