The last months of the last year were marked by VINCI's move to their new head office named Archipel. The VINCI Group gave a definite shape to the concept of sustainable development by revitalizing an abandoned zone in Nanterre near Paris. A city within the city was created in the aera of 76 ha, and in its center - an office complex with an area of 74,000 sqm for nearly 4,000 VINCI employees. The complex is part of the surrounding urban tissue. It connects, revives and dynamizes the surroundings in a non-invasive way. The VINCI archipelago is a public-private zone in which offices, retail and service premises and public spaces create a synergistic whole.
This project proves the Group's strong pursuit of development consisting in recreating the bustling city on former railway wastelands, so as to make the best use of the land resources. The Archipel is also a manifestation of VINCI's know-how and innovation, both in the area of care for the well-being of people working in it and energy efficiency of buildings. Individual VINCI business lines occupy offices in all five buildings of the archipelago.
The architects, Jean-Paul Viguier and Marc Mimram, created an architectural team which was both diverse and coherent, thus reflecting the Group's DNA. The Archipel expresses the pluralism and community spirit of VINCI and its openness to the urban structure. All business lines of the Group have been concentrated in the complex to support the development of synergy and communication. A special feature - and added value - of the project is the systemic connection of a private commercial building and public transport infrastructure with the future Nanterre-La Folie station.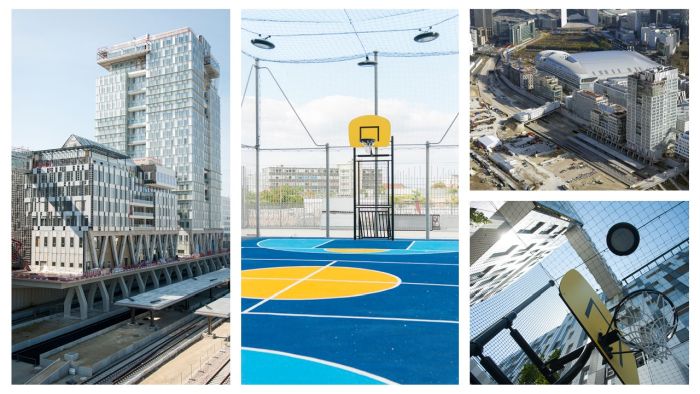 VINCI head office in numbers:
Area: 76 ha
74,000 m² of office space and 1,500 m² of retail and services space
4,000 workstations
Office tower: 100 m (24 floors)
200 people involved in the construction of the shell in 2019
800 workers mobilized in the peak construction phase
Top standard - Full BIM
Low carbon footprint
Environmentally-friendly recycled concrete
Low-emission concrete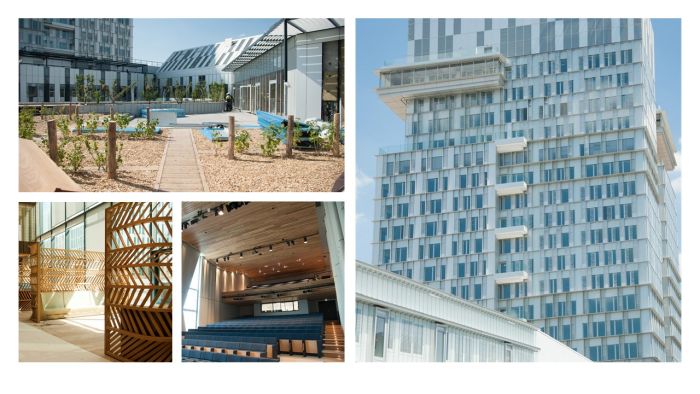 New VINCI head office address:
VINCI - Siège social
1973 bd de la Défense
CS 10268
92757 Nanterre Cedex – France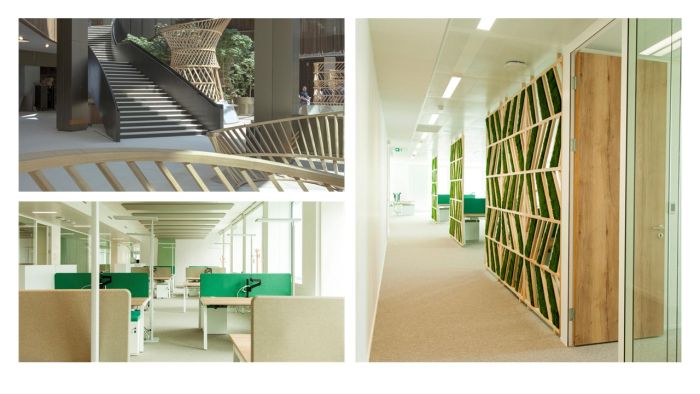 https://www.vinci-archipel.com/au-fil-des-mois-aout-2021/
Photos © Aline Boros